Real estate investing can be difficult to understand for individuals who are unfamiliar with it. They could be comprehending what type of property they should buy, which region in the country is performing well, and what kind of property is more profitable and suitable for their risk tolerance. With all of this in mind, real estate investors require answers to these kinds of concerns in order to make crucial choices about how and where to invest their hard-earned money.

Although commercial and residential real estate are two sides of the same coin, they are significantly different. Let's compare residential and commercial real estate to see which is a better investment option for you.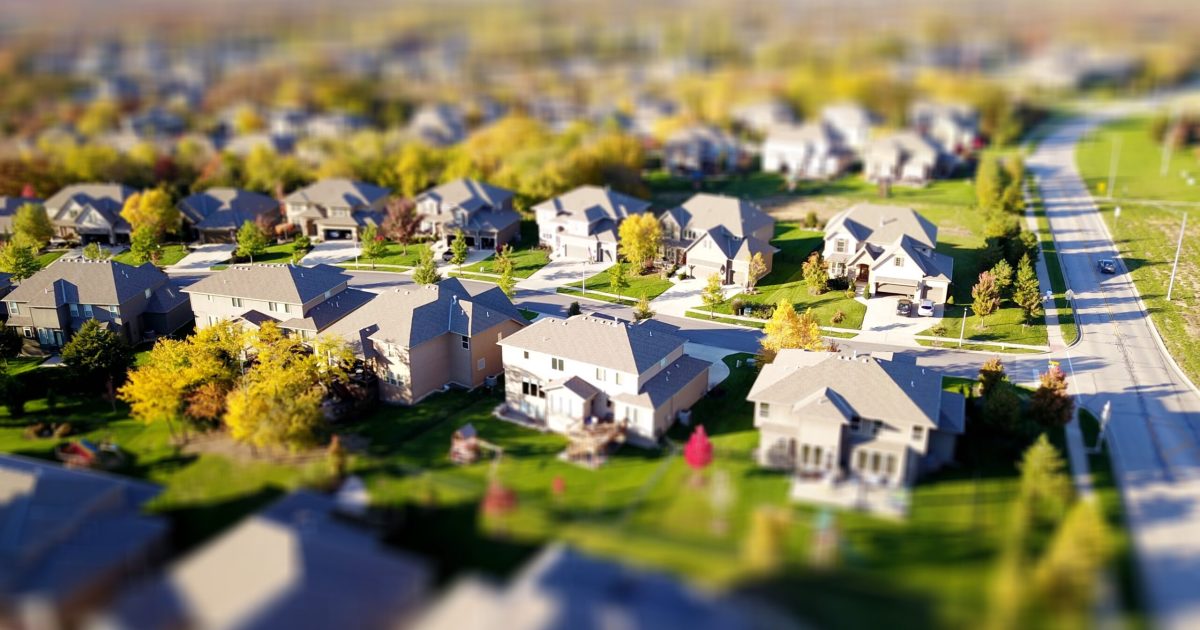 What Is Residential Real Estate?
Residential real estate is made up of homes that are either owner-occupied or rented out to tenants. To put it simply, it is any property constructed specifically for the purpose of living.
Any property with 1-4 units is considered as residential real estate. This includes the following:
Single-Family

Duplexes

Triplexes

Quadplexes

Mobile homes

Townhomes

Condominiums

There are some types of real estate that are not categorized as residential where people live. Apartments with more than four units, hotels, and student dormitories are considered commercial real estate.

What Is Commercial Real Estate?
Commercial real estate consists of buildings where people set up businesses. Commercial real estate is intended for business-related purposes. It includes key market sectors such as retail, office, and industrial buildings.
The following are some of the most common commercial real estate categories:
Office

Retail

Multi-family dwellings (more than 4 units)

Industrial

Warehouse

Hospitality

Mix use (retail/office and apartments together)


There are benefits and drawbacks to both residential and commercial real estate investing. Review some of the pros and cons of investing in residential and commercial properties to determine which investment strategy is best for you and your investing goals.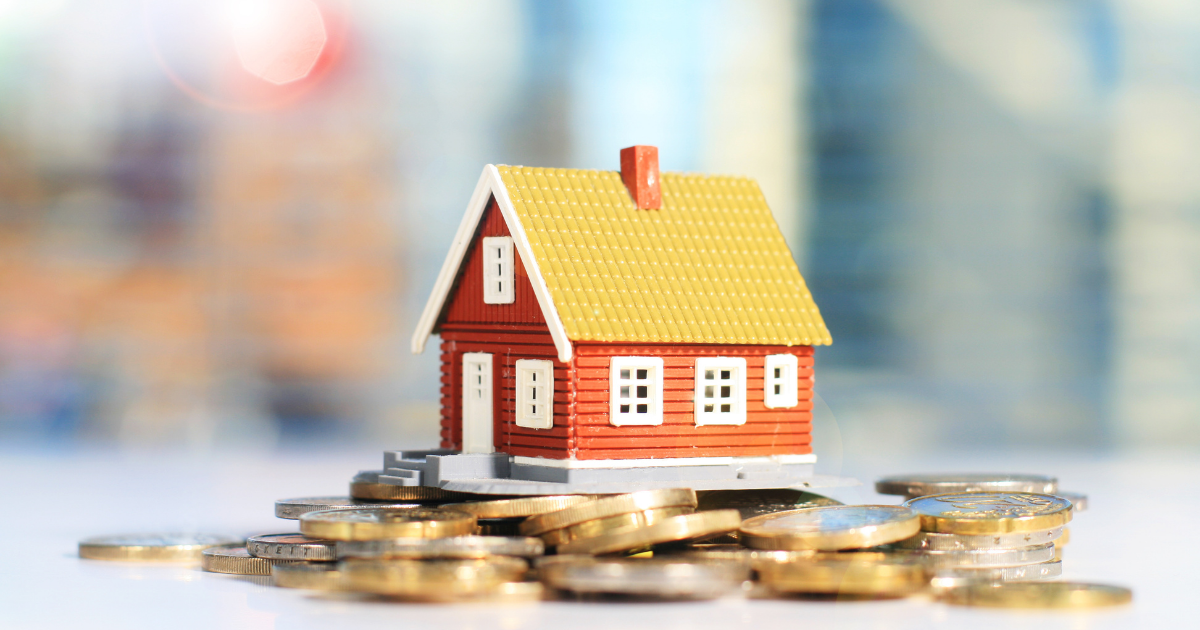 Pros Of Residential Real Estate Investing
Lower Barrier Of Entry
While it is possible to obtain commercial real estate loans as a first-time investor, the cost of investing in residential real estate is significantly lower. Because residential real estate investments require less capital than other types of real estate, lower prices allow for a lower barrier to entry.
Larger Buyer And Renter Pool
Residential real estate investors prosper because, as long as the price is right, there is always someone looking for a place to rent.
When compared to commercial real estate, which is dependent on businesses, residential real estate benefits from having a large potential pool of tenants and buyers. Regardless of the market, the high demand for residential real estate makes this a particularly appealing opportunity for investors.
More Lenient Zoning Laws
Zoning laws are less stringent when it comes to residential real estate. The rules and regulations governing residential real estate are more lenient and on a smaller scale.
More Consistent Performance During Economic Crisis
Residential real estate owners as a whole will benefit from the opportunity that shelter is always in demand despite the state of the economy.
Residential real estate is not immune to these issues, however people will always require a place to sleep; making residential real estate one of the finest types of real estate to hold during an economic downturn.
Cons Of Residential Real Estate Investing
Higher Vacancy Risk
While having a large number of assets to choose from can be beneficial in some cases, one of the disadvantages of residential real estate is that your prospects have a lot of options.
People are selective about where they call home, so it's best to purchase in a prominent neighborhood. Tenants are less likely to leave once they've moved to a prime location.
Lower Profitability Potential
If you have fewer tenants, you will have less income rolling in each month.
Tenants can wreak havoc on your profits if they cause damage to your unit, forcing you to spend money repairing it so it can be rented again.  And if you discover an unfortunate toilet damage or bug infestations, such as termites, be prepared to open your wallets because the cost of fixing these is not cheap.
For these and other reasons, many new residential investors find themselves with more expenses than income, barely breaking even.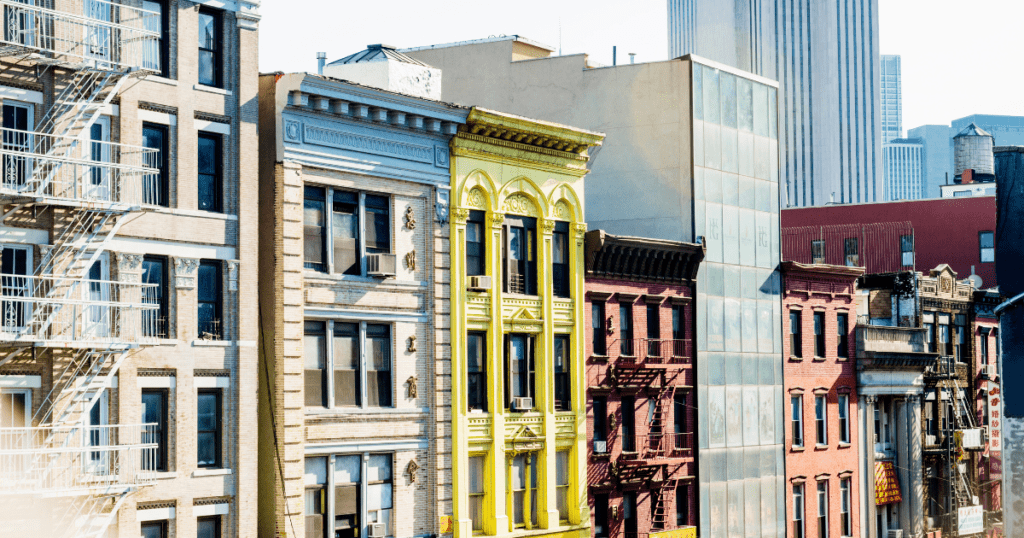 Pros Of Commercial Real Estate Investing
Higher Profitability Potential
Investors are dealing with more rentable square footage in commercial real estate, which means more tenants and rental income, hence more profit.
In modified gross or triple net lease structures, the tenants pay for the property's common area maintenance, building insurance, and property taxes, leaving investors with no or little expenditures as the owner of the property.
Longer-Term Leases
Residential leases can be month-to-month, six-month, or even a year long on average. Commercial leases, on the other hand, are typically 3 to 5 years long, and it is common to see a 20-year term and longer.
Along with this, there is a lower vacancy risk with the longer lease terms and multi-tenant potential found in commercial real estate investing.
Easier To Increase Value
How property valuations are calculated is one of the major distinctions between residential and commercial real estate. With commercial real estate,  the larger the cash flow generated by a commercial property, the higher its value. Investors may enjoy a much faster increase in value than residential properties if they find the right tenants.
Cons Of Commercial Real Estate Investing
Higher Barrier Of Entry
In comparison to residential real estate, finding affordable commercial real estate is much more difficult.
Because there are far fewer commercial properties on the market, and these properties are typically larger than the average home, purchasing commercial real estate generally necessarily involves a larger investment.
More Volatile During Economic Downturns
During a downturn in the economy, the business sector, particularly small enterprises,is often hit the hardest.
Commercial real estate can fail if a business fails since it's quite possible that they won't be able to pay their rent.
Investors also face an uphill struggle attempting to persuade businesses to lease commercial space during a downturn; they're seeking to cut costs wherever they can and are unlikely to commit to lengthier lease agreements, given the present economic status.
Endnote
Choosing between a commercial and a residential investment property is a difficult feat to tackle, especially when each has its own set of advantages and disadvantages. Both will diversify your investment portfolio, and both will help investors move closer to financial freedom.
Thus, along with reviewing the various pros and cons shown above, real estate investors must also consider how much time they're willing to devote to the investing project and determine their risk tolerance. Considering these factors will help investors choose where to invest their money. 
Here at Pacific Equity & Loan, we have a team of real estate professionals who can guide you through your real estate journey. You're one call away in kickstarting your wealth building project! Contact us TODAY.
Citation
Esajian, JD. "Commercial Real Estate vs Residential Real Estate Investing." FortuneBuilders, 18 Jan. 2022, https://www.fortunebuilders.com/commercial-vs-residential-real-estate/.
Rohde, Jeff. "Commercial vs. Residential Real Estate: What to Know." Learn Real Estate Investing, Roofstock Realty, Inc. [CA License #01995170], 26 Oct. 2021, https://learn.roofstock.com/blog/commercial-vs-residential-real-estate.
Cauble, Tyler. "Commercial vs. Residential Real Estate." The Cauble Group, 18 Jan. 2021, https://www.tylercauble.com/blog/commercial-vs-residential-real-estate-1.