If you choose to pursue an investment property, you have two choices: either purchase an existing investment property  or build a new one. When selecting a property to invest in, real estate investors deal with a number of challenges. Both new construction and existing properties are worth investing in, but understanding what makes each option different is necessary to choosing one that is best for your investing strategy. 
You should carefully choose where and how you want to put your hard-earned money. Make sure your investment generates profitable returns. Therefore, in order to assist you in making your choice, we have listed some advantages and disadvantages of purchasing a new construction property as opposed to an existing home.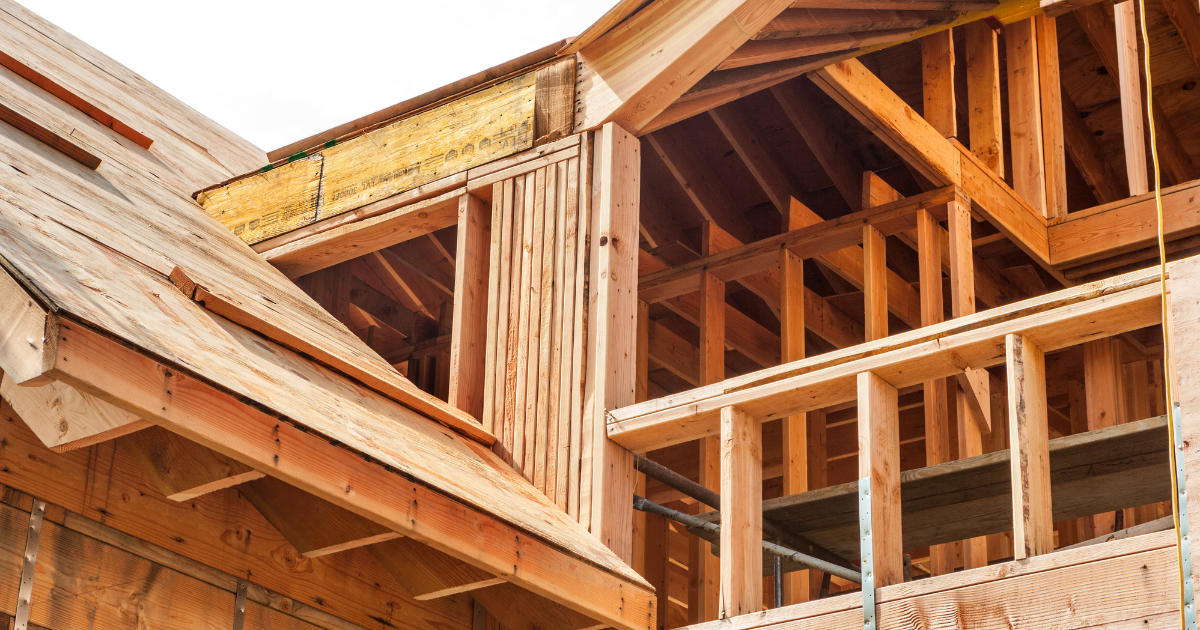 What Is New Construction?
Basically, you are buying a brand-new home when you buy a new construction property. New construction homes are usually purchased directly from a builder or developer, or you build it yourself with the help of real estate professionals such as licensed builders and lenders.
As always, it's crucial to conduct thorough research before making any investment selections. Check out the developer's previous projects and how those properties have appreciated or maintained or held their value over time.
Investors may profit from purchasing a new construction property. You may be able to claim tax deductions for depreciation benefits, and frequently the structure itself can be depreciated. Lower maintenance costs may also be a benefit of purchasing a new construction home. Additionally, tenants can be more drawn to a new building and be willing to pay a higher rent.
If investing in a new construction property appeals to you, consider these benefits and drawbacks listed below:
Pros in Investing in a New Construction Property 
Build to meet market demand
Researching the market and speaking with architects and real estate agents may give you a complete grasp of the kind of properties that are currently in demand, which can increase the home's value and rental return. Finding out what kind of property is available in your target neighborhood can also help you find long-term tenants.
Tax minimization
There are many tax deductions available for investment properties, but newly constructed homes also allow you to deduct the cost of indoor fixtures and fittings from your taxable income.
Additionally, stamp duty is typically only charged on the land value rather than the property value because your home has not yet been built. Although land typically accounts for the majority of the cost of the entire property, it can result in savings of thousands of dollars.
Interest payments made while construction is underway may also be tax deductible at your marginal income tax rate, which might result in even greater savings.
As always, it's advised that you consult with an accountant to find out how you can further reduce your tax liability while constructing an investment property.
You can build equity instantly 
When everything is built, you can go back to your lender and have the property revalued, depending on how well you did at choosing the right land and constructing an appealing property. If the home's valuation is raised from the one determined during the application process, you will have immediately increased the property's equity.
Can be constructed for more than one occupancy
You could build the property to accommodate multiple tenants or allow for future expansion. More tenants means increased monthly rental income which generates good cash flow.
Cons in Investing in a New Construction Property
Locations are limited
Although it should go without saying, how many empty pieces of land do you pass while driving through any suburb in a big city? While land is scarce in most developed regions, this might not be a problem in rural areas where you can take what you can get. 
You will most likely need to explore far and wide to obtain a vacant block in a prime location.
Other developments can harm your property's value 
In newly developed regions, there is always a potential that a sizable apartment building will rise in front of yours, obstructing the view and driving down the price. Other possibilities include the opening of some unpleasant enterprises or a wave of mortgage defaults among the new neighbors.
A lot of new homes in the neighborhood might also reduce the value of your home because supply and pricing are typically inversely related. Though none of this is certain, it's still worth considering.
Might not be a cheaper method
A good land and building deal could make the whole cost less expensive than purchasing an existing home, though this isn't always the case.
Depending on the state of the economy, certain materials might not be available, making them more expensive than initially anticipated. The more complex your build, the more likely this might be.
While the house is still being built and does not yet provide a rental income, you will also need to deal with council building permits, rates, and other fees. You might be able to negotiate with your builders for a fixed contract that would entail a fixed payment for the construction, but there may still be additional fees, in addition to the possibility of an extension of the original time frame.
It can involve a lot of work
Building a home from the ground up obviously requires more work than simply purchasing an existing one because you need to consult with architects, builders, electricians, plumbers, painters, and the list goes on.
When you purchase an existing investment property, the majority of this should have already been taken care of.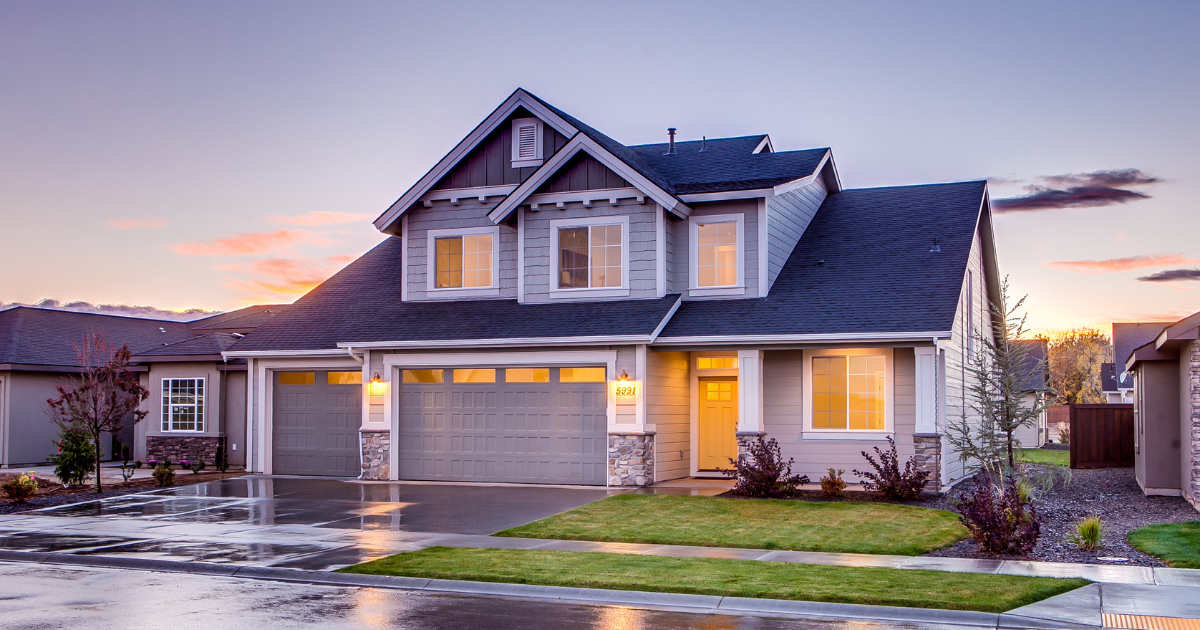 While new construction homes may offer tax benefits and may appeal to tenants more, existing properties are also excellent for investors wishing to raise value or increase rental return via judicious renovations.
What Is An Existing Property?
Purchasing an existing property simply means investing in a house that has already been built for at least a few years. The house could be an apartment, a townhouse, or a standalone house on its own plot of land.
Buying an existing property has some advantages. You can visit the house numerous times to observe how it functions at various times of the day and you can see exactly what you are getting — any potential property issues should have had a chance to show up by the time you're inspecting it. 
Purchasing a house that has been existing for quite a while also means that some of the design, fixtures and fittings might not be exactly how you would like them to be. You must decide if the house can be cost-effectively updated to fit your needs, be more comfortable, and be sustainable.
While purchasing something that is "old" can be off-putting for some, established or existing properties offer numerous advantages including:
Pros in Investing in an Existing Property 
Easy market comparison
Since existing properties are often located in established neighborhoods, it is simple to compare them to recently sold properties that are similar to the subject property in order to determine its value. Established properties also offer historical data that can assist you to make a data-driven decision and give you an indication of how the property value has changed over time.
Affordability
The lower cost is one of the main benefits of purchasing an existing property. However, this will still depend on the neighborhood, the house type, and other variables, but existing properties are typically more inexpensive than new ones, so you may be less likely to experience high levels of mortgage stress.
Potential for adding value
A key benefit of purchasing an existing home is that owners can increase its value through upgrades and repairs, which can increase your equity. An older property can benefit from even a minor renovation to increase its value, rentability, rental yield, and depreciation; this is rarely possible with newly constructed homes. The best thing is that these improvements are usually deductible from taxes.
More room for negotiation
Unlike when building a new one, you have more negotiating power when buying an existing house. You could take advantage of the fact that existing property sellers often have a motivation to sell relatively quickly.
Cons in Investing in an Existing Property 
High maintenance
Owning an existing or older property means setting aside a financial buffer for potential upgrades, maintenance and repairs. This could impact your cash flow as it could be at risk of being negatively geared. Additionally, it could mean a loss of rental income if tenants need to vacate the premises due to safety concerns. 
Lower rental return
When compared to newly built properties, older or existing properties tend to yield lower rental returns. The rental return will often be lower than a new property if the property is run-down or lacks the modern amenities and features that tenants want.
Less appeal to tenants
As we've already established, the majority of tenants demand modern conveniences and lifestyle amenities. Older properties often have less tenant appeal because of this. Additionally, because they could have an outmoded design, established existing properties typically have less attractiveness than new construction properties
Endnote
As with any real estate investment decision, we advise matching your purchase to your financial condition and investing strategy. Understanding your own circumstances and the property can help you make the most of your investment, as will your strategy, portfolio objectives, and financial status.
Whatever kind of property you decide on, you should still do thorough research and consult professionals to make sure you acquire the correct kind of property in the right place to maximize your chance of capital growth and/or rental return.
If you're interested in acquiring an investment property, Pacific Equity & Loan offers hard money loans with flexible terms, fees, and competitive rates to creatively structure loans to fit your investing needs. Speak with one of our lending specialists to get a quote today!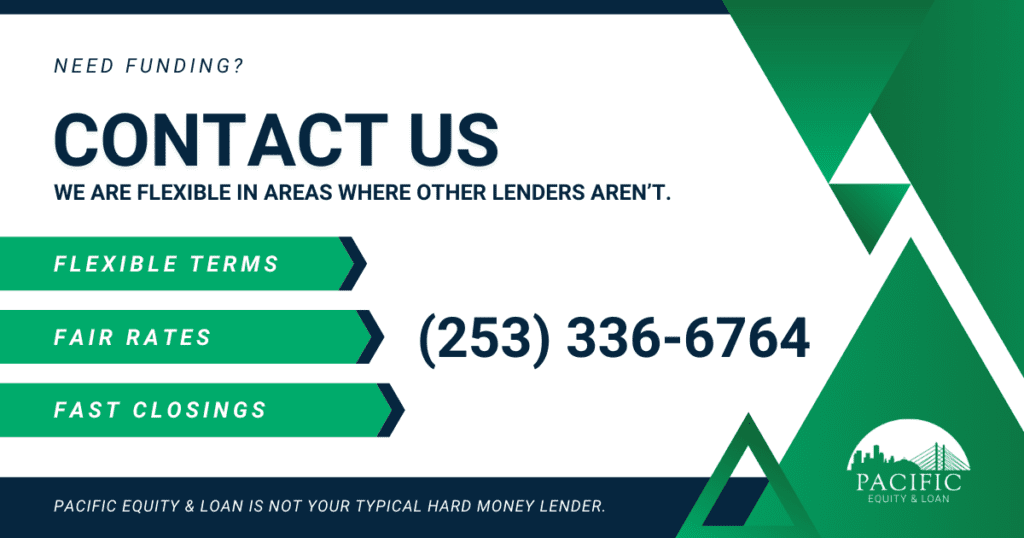 Citation
Torrazo, Zarah Mae. "Existing v New Property: Which Is the Better Investment?" Smart Property Investment, 25 Feb. 2022, https://www.smartpropertyinvestment.com.au/buying/23587-existing-v-new-property-which-is-the-better-investment. 

"The Pros and Cons of Building an Investment Property (EP153)." On Property, 19 Dec. 2015, https://onproperty.com.au/building-an-investment-property/. 

"Pros and Cons of Building an Investment Property." Loans.com.au, 10 Jan. 2022, https://www.loans.com.au/home-loans/building-investment-property/pros-and-cons-of-building-an-investment-property. 

"New vs Existing Homes: Which Are the Better Investment?" Firstmac, https://www.firstmac.com.au/blog/new-vs-existing-homes-which-are-the-better-investment.