Some people are looking for alternatives to traditional housing as home prices continue to rise. A manufactured home, also known as a "mobile home," is a great option that may cost less than a traditional home without sacrificing many essential parts.
In this article, we'll tackle what qualifies as a mobile home and a manufactured home and what are the most common financing options available.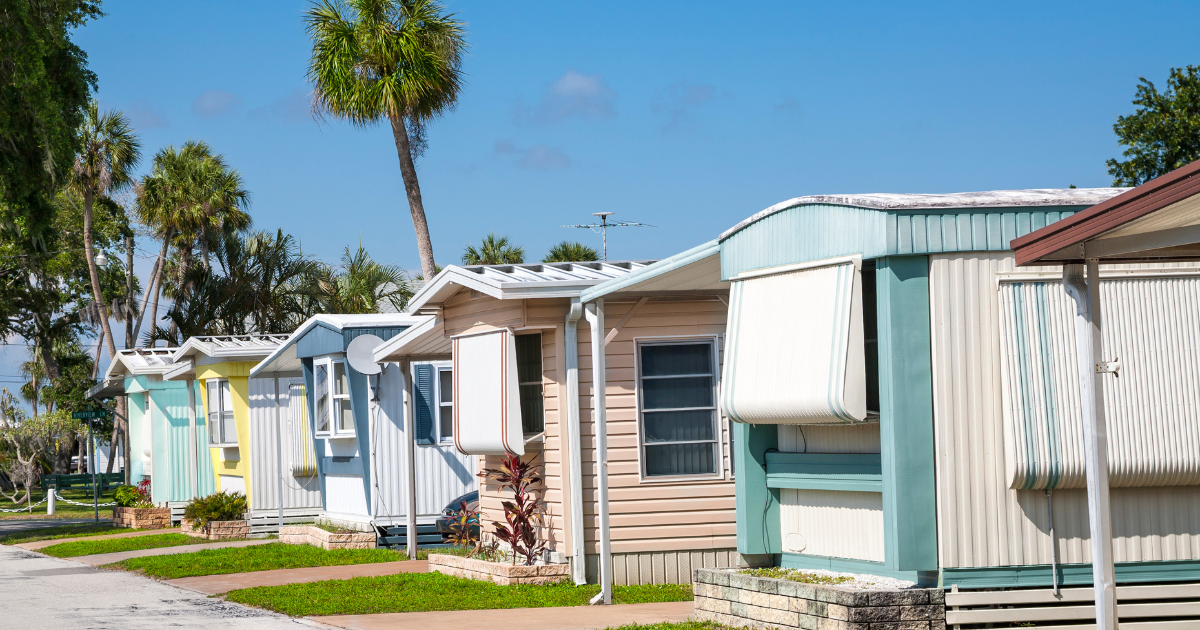 The Difference Between Mobile And Manufactured Homes
A manufactured home, often known as a mobile home, is one that is built in a factory and then moved to its final location. The only difference is when the mobile home is built vs when the manufactured home is built.
The mobile home is manufactured before June 15, 1976, while the manufactured home is built after the date, and subject to HUD – U.S. Department of Housing and Urban Development's Home Construction and Safety Standards.
The fundamental distinction between manufactured and mobile houses is that manufactured homes follow HUD's new safety rules, whereas mobile homes were built before they were implemented. Mobile homes were also designed to be easily moved, but many manufactured homes are not designed to be moved once they are constructed.
Ways to Obtain Mobile Home Financing
For those looking to finance a mobile or manufactured home, below are a few options to consider:
Conventional Loans
Because these constructions are not considered real property, most lenders will not issue you a conventional loan for a mobile or manufactured home. However, if you have a manufactured house that fulfills certain conditions, conventional mortgage lenders such as Fannie Mae and Freddie Mac do offer customized loans.
Fannie Mae:

While not all lenders finance manufactured homes, some may offer in Fannie Mae's, which allows buyers to finance manufactured houses for up to 30 years with as little as a 3% down payment. However, your home must meet very strict standards in order to qualify. For example, the house must be at least 12 feet wide, 600 square feet in size, and not be on leased land.



Freddie Mac:

For manufactured homes that meet all of Freddie Mac's requirements, Freddie Mac also offers conventional loans. These standards are comparable to those set forth by Fannie Mae: the home must be constructed on a permanent chassis, be designated real property, and contain at least 400 square feet of living area, among other things.
Keep in mind that not all lenders will finance mobile or manufactured houses, although Fannie Mae and Freddie Mac do both offer loan options for qualifying properties.
VA loans
If you are a member of the military, you may be eligible for a loan guaranteed by the Department of Veterans Affairs. You can use a VA loan to acquire a manufactured or modular home and put it on land you already own, to buy both the home and the property at the same time, or to refinance a home you intend to relocate to your own land.
On manufactured home loans, lenders can offer up to 100% financing. You'll need an affidavit of affixture, which verifies that the property is linked to your land and complies with all municipal and VA standards.
FHA Loans
The Federal Housing Administration (FHA) offers fixed-rate mortgages with lower credit, debt-to-income ratio, and down payment criteria, which are popular among first-time purchasers. They also provide Title I and Title II manufactured home loans.
A Title I manufactured house loan can be used to buy a new or used manufactured home, as well as to remodel, repair, or upgrade one.
Even if the buyer does not own or intends to purchase the land on which the manufactured house will be built, lenders can grant Title I mobile home loans. Typically, these homes will be found in a manufactured home community or a mobile home park. If the borrower does not own the land, a signed lease for a mobile home plot with an initial term of at least three years must be provided.
Title II loans can be utilized to buy a manufactured house as well as the land it stands on. Mobile home parks or on leased land are not eligible for these loans. Mobile homes do not qualify since the home being financed must have been built after 1976. These lenders also demand that the manufactured home be classified as real estate.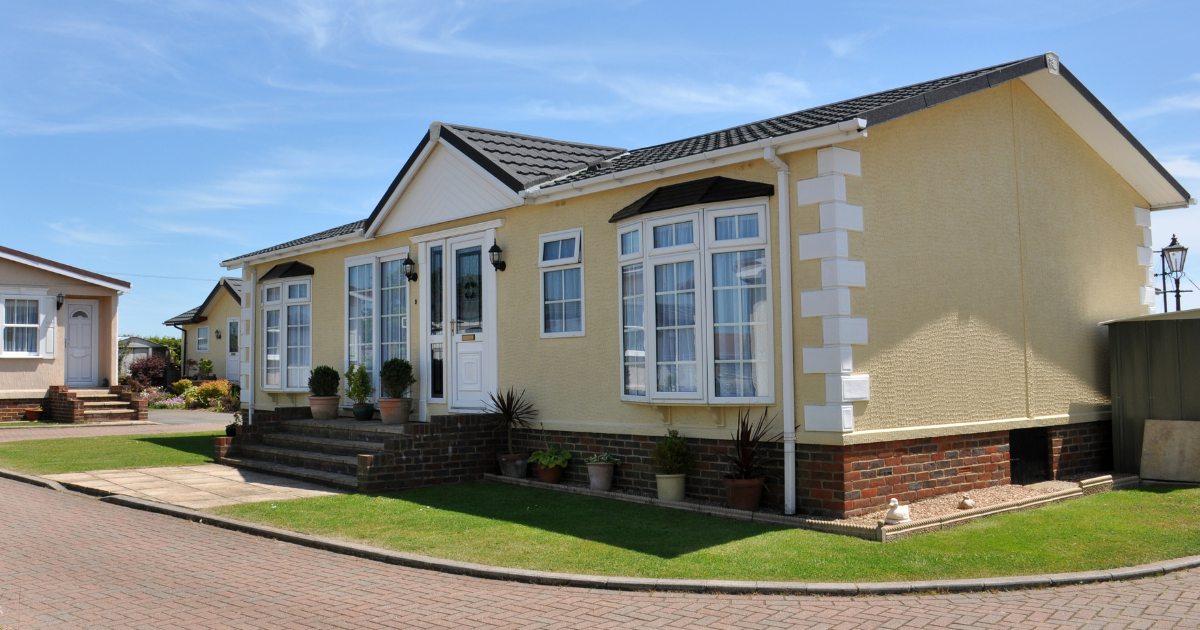 Chattel Loans
A chattel loan is a sort of a personal property loan that can be used to finance the purchase of a mobile home. These mobile home loans are used to finance expensive vehicles such as planes, boats, mobile homes, and farm equipment, and the loan is secured by the property.
Even if you don't own the land where your home will be built, a chattel loan may be able to help you get finance. As a result, it's a popular financing for anyone looking to rent a lot in a manufactured home development.
These loans often have shorter periods and smaller credit ceilings than standard mortgages, and they hold the funded property as collateral. This implies that if you miss a payment, your property may be seized to pay off the debt, which can be risky.
Hard Money Loans
Loan options for mobile or manufactured homes are also available from hard money lenders. Hard money loans appeal to customers who need a quick closing, have poor credit histories, or lack the level of documentation required for a traditional loan. These loans have a shorter repayment period than traditional loans.
Borrowers in danger of foreclosure on a mobile or manufactured home may use hard-money refinances to get the extra time they need to fix the problem and avoid foreclosure.
Endnote
Financing a mobile or manufactured home, especially if you wish to use a mortgage, might be tricky. Because most lenders don't consider manufactured or mobile homes to be real estate, you'll have to meet a lot of standards and limitations if you want to get a mortgage. But don't worry if you can't meet them; there are other financing solutions available. 
Consider the style of home you want to buy, how much money you need to borrow, when you want to repay your loan, and what type of interest rate you like when comparing mobile home financing choices. Make sure to research all of your alternatives before deciding on a manufactured or mobile home that is perfect for you.
If a manufactured or mobile home is for you and you're interested in obtaining a hard money loan, you can get started today with Pacific Equity and Loan!
Citation
"Mobile Home Loans: What You Should Know." Mobile Home Loans: What You Should Know | Rocket Mortgage, https://www.rocketmortgage.com/learn/mobile-home-loans. 
Porter, TJ. "How to Finance a Mobile or Manufactured Home." Bankrate, https://www.bankrate.com/loans/personal-loans/how-to-buy-a-mobile-home/. 
"Mobile Home Loans" Scotsman Guide, https://www.scotsmanguide.com/pages/niche-lenders/mobile-home-loans.