We unwrap the latest real estate market trends, and what it means for homebuyers and sellers as we close out the year.
Mortgage Rates Continue to Dip as Inflation Concerns Wane
For the past weeks, rates have been in a free fall. According to Freddie Mac, the rate on a 30-year fixed mortgage dropped to 6.33% for the week ending December 8. It was down from the previous week's 6.49%. If inflation continues to slow down, mortgage rates may stabilize near 6% in 2023.
"Housing data in the week that followed the Thanksgiving holiday showed that the recent dip in mortgage rates may already be having an impact," explains Realtor.com® Chief Economist Danielle Hale in her weekly analysis.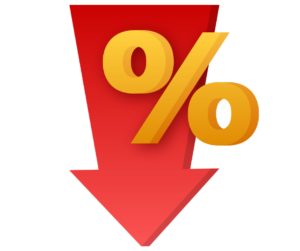 House Price Growth Slowed Notably
Housing affordability rose about 8% in the past few weeks as mortgage rates moved closer to 6%. In the previous month, the median price of a house hovered at $416,000. It is high but nowhere near the record high of $449,000 in June.
For the week ending December 3, the median listing price grew by 10.3% compared with the same week last year. Prices are still higher than a year earlier, but this was a steep decrease from the prior week's growth rate of 12.2%. If the slowing continues, the home price growth rate could move back into the single-digit territory before the end of the year.
Foreclosures have surged, but they are still lower than they were in the pre-pandemic period. Rick Sharga, executive vice president of market research at ATTOM, says it will take until the middle to late 2023 for foreclosure activity to reach pre-pandemic levels.
Even then, it shouldn't represent a concern for the overall housing market—a big relief for anyone who remembers the foreclosure crisis of a decade ago.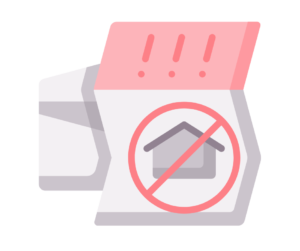 Sellers Are More Willing To Help with Closing Costs
This negotiation tactic didn't happen as much during the peak buyer frenzy over the past two years. Today, data suggests this is making a comeback.
A realtor.com survey shows 32% of sellers paid some or all of their buyer's closing costs. But keep in mind, limits on closing cost credits are set by your lender and can vary by state and loan type.
However, while lower mortgage rates, tapering home price growth, boosted buying power, and more properties to choose from are all excellent news for homebuyers, there are still plenty of challenges and unknowns looming in 2023.
"Affordability continues to be a challenge compared to a year ago," says Danielle Hale.
Sources: National Association Of Realtors, Realtor.com, ATTOM, and Keeping Current Matters