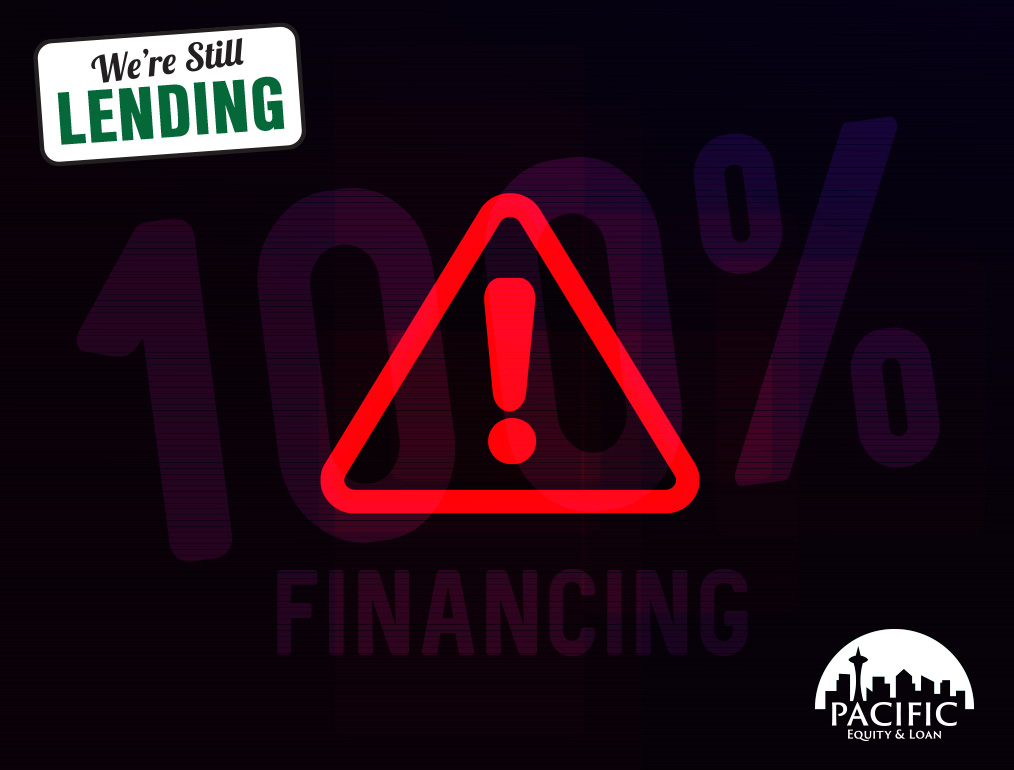 Why Borrowers Seeking 100 % Financing Is A Red Flag To Lenders
Hard Money lenders are keen on property value more than anything else. The location of the property, the population density of a certain area, and the marketability of the same are key. One's borrowing history or credit score takes a back burner when it comes to hard money lending. The process of lending is often quick because terms of lending are simpler and lenient in comparison to conventional forms of lending. Turnaround time will often be extremely fast and convenient. Have this in mind as we look at red flags to lenders when a borrower is seeking 100% financing; some key ideas are highlighted below.
Learning from our History
In the 2007-2008 crisis, a lot of lenders financed homes without considering the loan to value of a property or the repayment ability of the borrower. This led to the financial crisis in which many borrowers put no down payment for their home purchases and simply walked away when the real estate market went haywire.
Inexperienced borrower
No seasoned fix and flip borrower will come to any financing institution expecting 100% financing. With no money down then the cost of doing the project significantly increases leaving no margin of error or very thin margins that are not realistic. Such investors are often also not well versed with the projects they are handling and may overshoot their budgets and make common beginner mistakes that render the projects nonprofitable.
Assumption of risk
Even if the lender were to consider financing 100% of a proposed project, it would mean the borrower has nothing to lose in the event the project goes belly up!  Motivation to make the project successful or to see it to completion is no longer a factor.  In this scenario, the loan would struggle when it comes to monthly payments, project completion, and sticking to timelines given.
Borrower financial muscle
When a borrower is seeking financing at 100%, that means they have no cash reserves to deal with any cost overruns or any unforeseen circumstances with reference to the project at hand. Such loans are at risk as the borrower may struggle to pay back loans in the event anything happens during the project that was unplanned or unbudgeted. Other sources of income from other on-going projects for 1st timers are often nonexistent to be used as a fallback position prior to foreclosure of property that is already 100% leveraged.
Many 1st time borrowers in the hard money industry think 100% financing is possible and when asked for a 20-30% down payment, seek the balance of funds from other sources such as their 401K and/or credit cards or the like. Borrowing against one's savings is one thing but risking one's retirement on an acquisition- fix and flip / new construction type of business model is a huge "NO-NO".  It is even more of a "NO-NO" for larger amounts that may have huge penalties in terms of tax if not paid in a timely manner. Credit card interest rates also tend to have very high Annual Percentage Rates' sometimes up to 30% or more. This may wipe out project profit margins entirely!
Thinking outside the box
At the end of the day, we want our borrowers to succeed as hard money loan beneficiaries. The bottom line for each project is that it must make a profit. Good profit margins come by when there is a mixture of debt and equity. Good margins allow for an interest payment buffer and cater to unforeseen risks ensuring project success.
Pacific Equity and Loan is keen to see our clients succeed, we support and guide our clients on the importance of equity/cash injection and give affordable options to meet the same criteria. Did you know we are able to consider lower cash deposits to a project and combine that with equity cover from a 2nd collateral? Call us to learn more!
Lakewood, WA
3620 100th St SW
Lakewood, WA 98499
Federal Way, WA
33801 1st Way South
Suite 251
Federal Way, Wa 98003