We Are Still Lending!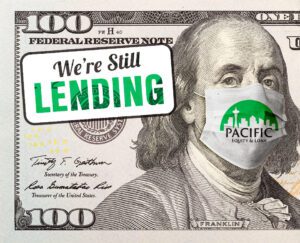 The Do's and Dont's of Remodels and Home Repairs
So… You've $old your investment property and decided it's time to design your next home. Your neighbor just sold for a pretty penny, but they also spent a lot on remodeling and renovations. Does that mean you need to upgrade your home to sell? 
Is it worth trying to sell by doing a full rehab? and when it comes time to sell make little profit?
Fortunately, full-scale remodels aren't required to sell your home. Sure, a home renovation might fetch more money, but it's not always worth the time and effort.
So how do you know what's worth fixing up? Here are the do's and dont's of light home renovations:
Do's
Fix trip hazards throughout (and around) the home. Uneven flooring and sidewalks, broken stairs and off-kilter ramps aren't just noticeable to touring buyers; they're a downright danger. 
Fix pet damage and lingering odors. Scratches on doors, torn window screens and holes in the yard will only make buyers wary of further pet damage on the property.
Fix water stains. Even if you've fixed the pipes or plumbing issues, buyers may still worry about mildew or mold problems.
Dont's
Make partial updates to older kitchens and baths. Mixing old and new elements only highlight the age of the space. You need to commit to a full upgrade or let the buyer do a comprehensive remodel on their own.
Decorate the home with trendy or bold colors. Neutral colors photograph better, make the space look larger and help buyers reimagine the house with their belongings. Bold and bright colors do the opposite.
Renovate beyond what your neighbors have done. Buyers are going to offer what comparable sales suggest, no matter how much money you've poured into remodeling.
A few repairs and remodels can certainly make your home more marketable. But a full-scale remodel? That's not necessary in most cases.  Remember, new doesn't mean expensive. With a shortage of inventory, buyers are looking for more move-in ready and simple.
Are you ready to purchase another investment? Get in touch today for a comprehensive review and marketing plan for your next investment property.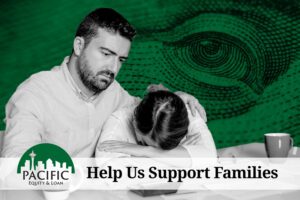 Due to the Pandemic, we currently at Pacific Equity and Loan want to give back to the community and those less fortunate.  We are taking up a collection of money from all staff members to donate to the Puyallup Food Bank.
Puyallup Food Bank
110 23rd ST SE
Puyallup, WA 98372
Kathy Santos will be collecting all donations and will deliver them to the Puyallup Food Bank.
If you would like to participate, please mail all checks made payable to "The Puyallup Food Bank" to Kathy at 7629 148th Ave East Sumner, WA. 98390.  If arranging a pick-up of your check is easier, that can be arranged by contacting her at (206) 697-0859.  We would like to deliver our teams' donation to the Puyallup Food Bank on Monday, April 13th if at all possible.
Lakewood, WA
3620 100th St SW
Lakewood, WA 98499
Federal Way, WA
33801 1st Way South
Suite 251
Federal Way, Wa 98003