The Real Value of Pacific Equity & Loan
Our Values, Your Legacy
This business, Pacific Equity & Loan, was built on the simple principle that providing our customers with a true financial partner invested in their success will garner immense rewards in the form of lasting relationships.  We really care about the success of your projects because we know once we earn your trust you will be back.  That's what we are really about, we believe in your potential.
We understand that our customers have a legacy to uphold.  In our industry, your work and your name exceed you in the respect that people might not remember your face, but they will always remember your work.  That corner house on Main Street, that MLS listing, that charming craftsman.  It's what drives us, we're a lot like you.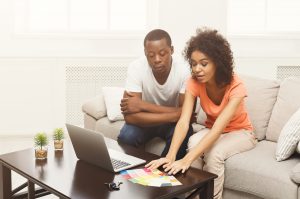 We Understand Your Business
We understand that you have a business to run and we are aware that the lowest rate could be the sole deciding factor in choosing a lender.  But allow us to ask you the question, what does the price of success mean to you?  We assess risk from an experience, profitability, and marketability aspect.  If your deal doesn't work, we will tell you it doesn't work.  Our rates are based on the viability and the risk involved, not just to get as many customers as possible.  We value quality over quantity.
Do you have a project you're currently working on?  Or, do you have a rate you want us to beat?  Send it over, we want to earn your business!
Previous Projects
Lakewood, WA
3620 100th St SW
Lakewood, WA 98499
Federal Way, WA
33801 1st Way South
Suite 251
Federal Way, Wa 98003