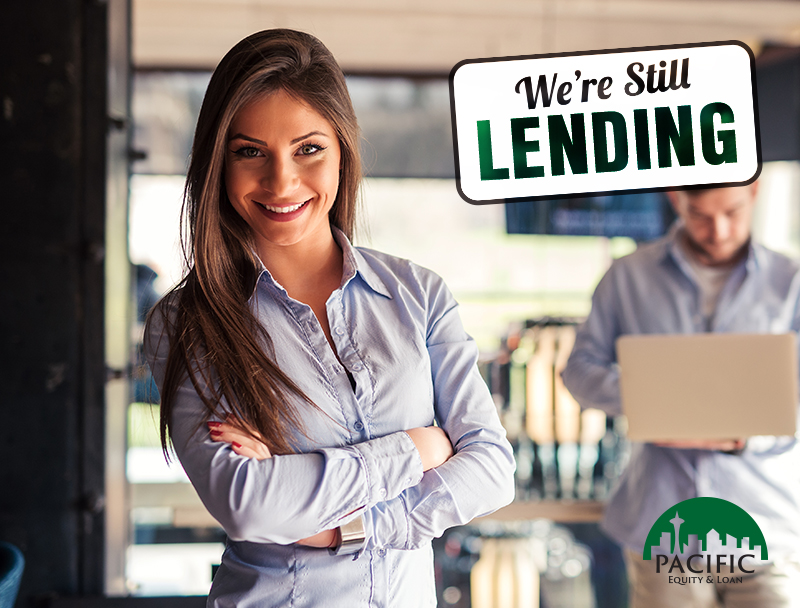 Dear Pacific Equity and Loan Borrower,
When working with new borrowers and going through the application process, the most time spent lately is with their credit report. There are many credit questions, from soft pull to hard pull, how many times he/she has had their credit pulled in the last 12 months. They also have come from a variety of different perspectives, for example, Chapter 7 or 13 to Short Sale. Bankruptcy credit questions are always on our hit parade, but many questions about who reports credit information and who is REQUIRED to report credit. This leads to a good time to help shed some light on our clients.
It's important to understand that there is no law that specifically REQUIRES any creditor to report to any of the three credit bureaus any reporting information. To refresh your memories, the three credit bureaus are Equifax, TransUnion, and Experian.  Nor there is no duty for the bureaus to accept any reporting. There is no "right" to require a creditor to report. Another question involved businesses legally required by law to report. In short, there is no law that requires reporting.
Credit grantors, like banks and credit unions, lending institutions, and car dealers rely on the credit reporting information from the credit bureaus to make credit decisions to borrowers.  There are many reasons why a creditor would want to go along with the work and effort of reporting. A party may be more inclined to pay on time if they know that their creditor would be reporting their untimely payment to the credit bureaus. Keep in mind that there is a business relationship developed here and credit grantors may gain economies by reporting.
There is a duty to report accurately and that means extra staffing and people who can handle reporting disputes and similar issues.
Who does not Report: Rental agencies don't report, but there are gradually more exceptions. Utility companies are generally not credit reporting. Doctors don't report, but the collection companies will when the debt is aged. Financial institutions don't report checking, savings, and investment information.
Who Reports: You can expect that all the national lenders that you are familiar with report to all three credit bureaus. Mortgage companies as you know report. Credit card companies report. Student loans report. Auto loans generally report. Most credit unions report and of course, collection companies all report.
A little law here: By law, we are able individually once a year to get a copy of our credit report FREE OF CHARGE from each of the three credit bureaus. It is NOT a credit scoring report. The one website that you can depend on and get your credit report yearly is ANNUALCREDITREPORT.COM.
If you need credit advice, we have a local 3rd party vendor that focuses on Credit Repair, disputes and have monthly options for help and support. Give us a call for your next investment loan.
Lakewood, WA
3620 100th St SW
Lakewood, WA 98499
Federal Way, WA
33801 1st Way South
Suite 251
Federal Way, Wa 98003