New Construction loans are short-term loans intended for investors who are looking to build or extensively renovate a home. New construction loans are paid in a series of draws. At Pacific Equity & Loan, we pride ourselves in offering a fast draw system for our borrowers and filling in the gaps where traditional banks cannot.
BASIC INFORMATION ON OUR NEW CONSTRUCTION LOANS
CREDIT APPROVAL REQUIREMENTS
2-3 DAY TURNAROUND TYPICALLY FOR CREDIT AND PROPERTY APPROVAL


Must have 3 mo. interest payments


What We Need From You To Process
We need a few documents from you to in order to process your loan, if you have these ready to go it will speed up the process and get your loan closed quicker.
We think you might be interested in these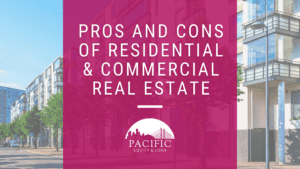 Real estate investing can be difficult to understand for individuals who are unfamiliar with it. They could be comprehending what type of property they should
Read More »