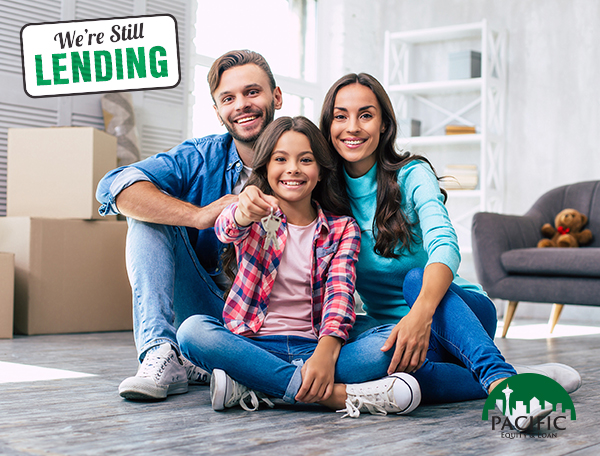 Attracting Buyers
Dear Pacific Equity and Loan Borrower,
You poured sweat and finished your summer project house and ready to go active on your listing. Your listing broker has come up with a good marketing plan but you should have a few strategic plans yourself for buyers and selling brokers. Ready to set the tone for your home?
Curb appeal is the initial feeling a person gets and is what catches their attention.  Start with the front yard and make some small changes. You can do most things on your own, for a relatively small budget. Touch up the trim, paint the mailbox and plant some flowers near the walkway. In addition, keep the backyard neat and tidy, with both areas nicely landscaped and well maintained. You can spruce up the backyard by setting up lawn furniture in an inviting and welcoming manner. Let the prospective buyer be able to imagine themselves in the backyard, hosting friends and family.
Next, you want your home and living spaces to be warm and inviting. A few personal touches adding pop summer colors like orange, red, yellow, light blue pillows are great, but keep them fun and appealing.  Staging the interior is simple, don't overthink. Create a warm open floor plan.  The idea is to make the potential buyer feel as if they could be in their own home.  Make sure you get the bathroom vanities, adding a few bath towels, shower curtains, candles, and flowers.
Set the mood, there is more to getting an offer than what the potential buyers see with their eyes. You have to think about how they will feel when they walk in the front door. Make sure the lighting is bright and also use the natural light to help with the good vibes and play relaxing instrumental music in the background.  The smell of candles or fresh baked cookies will keep your home in the running for buyers against your competition.
Finally, if you want an extra set of eyes on pricing, curb appeal, or staging, here at Pacific Equity and Loan we are glad to assist.  Give us a call and see how we can use that equity and put it to work in your next project.  We are not just your lender we are part of your team.  Share with us your photos and your listing we can help market and share your story on our newsletters to social media for free.
Give us a call!
Lakewood, WA
3620 100th St SW
Suite B
Lakewood, WA 98499
Federal Way, WA
33801 1st Way South
Suite 251
Federal Way, Wa 98003